Boulder, Colorado Testimonials
10/20/11

Rick - I did lots of research and was very impressed with your spa & approach before I ever came in. After meeting you and getting so much of your time & advice, I am even more convinced this is a solid purchase. And because it is such a major purchase, and there is so much out there, that convincing and peace of mind is quite an accomplishment. You are very good at what you do. Thank you.

Terri Groh
Boulder, CO
---
11/20/09

Rick,
We've now enjoyed the hot tub for almost two months and the more we use it the more we love it. It is so much better than our previous spa which we had for 12 years --and we had thought we had gotten the best back then. Now we know what the best is. It has such powerful jets and quiet operation. The water has stayed clean and clear even with a lot of use.
We are so glad we went with your company.

Thanks,
Terri and Norman
Boulder, CO
---
Thanks for the Great Service!
I recently purchased one of your spas from your Lafayette factory. I quickly noticed how helpful everyone was from when I first visited your facility to when the crew delivered and installed the spa. I owned a Hot Springs spa in the past and was disappointed with some of the people that I dealt with over the years. Mike (sales) was extremely helpful and if Mike wasn't available someone else was always able to help me on the spot. The three man crew that picked up my old spa and delivered my new spa were very careful to not damage any of my landscaping and had to work very hard to locate the spa in my backyard. They were a great group of guys and even helped me move a gate in order to get the spa into the backyard. I also appreciated the efficiency of how everything ran like clockwork from start to finish. Thanks again for the superior service. I will definitely pass the word on to my friends and associates as to the excellence of your operation.

Pat Flood
Boulder, CO
---
1/22/2014

When we first contacted Wind River, we were on a tight budget and not even sure if we'd be able to afford a refurbished model. Rick was able to get us into a brand new spa within our budget AND we were able to customize it to exactly what we wanted. In addition to a great product and exceptional service, we really appreciate that it is all done locally. We know if there is ever a problem, we won't have any issues getting it fixed. Wind River is truly incredible. They are our spa peeps FOR LIFE!

Kenny Matthews
Boulder, CO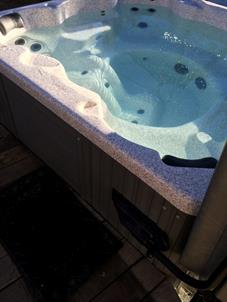 2/3/2014

Rick,

Our new hot tub in action. Thank you for superior service, installation, follow up and a customized tub at an unbeatable price.

Best regards,
Jan and Jean Lund
Boulder, CO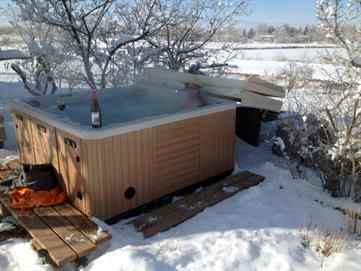 ---
2/4/2014

"We are loving the spa. Your delivery guys were great.....very helpful, pleasant and did a great job.
Once again we are pleased with our purchase and will continue to recommend your company to friends and neighbors."

Greg & Marysue Huckabee
Boulder, CO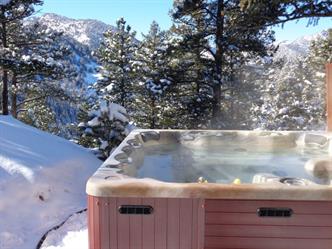 ---
10/5/14

Rick, you should be proud of your company and your product. I had a good experience with the two gentlemen that installed our perma-shim and that installed our spa (same two guys). And, the electrician was a nice guy and quite professional. He found the best way to run the electrical that was the most cosmetically appealing. The electrician said he's been working with you for over twenty years, and Kyle, the head of the delivery crew said that he's been with you for almost four years. That shows that people like working for your company. The spa appears to be very well made and designed. The maintenance thus far is super simple. The water is clean with no foam and no chemical smell -- a vast difference from my previous two spas. The jet power is outstanding and the lighting and wine buckets are subtle but wonderful features. Our experience with Wind River Spas, you, and your entire team was exceptional -- truly a turnkey process with a outstanding final result.

Michael & Elisha Bains
Boulder, CO

---
2/28/16

My experience:

We purchased our hot tub three years ago and have nothing but praises for the buying process and your product. There is never a smell of chlorine, and the tub has been totally reliable until recently. I called and received very courteous help from Justin via the phone which seemed to fix the problem. He was always available or returned my calls very quickly and had a positive and helpful attitude. The problem recurred two weeks later and he immediately sent Tom, a technician, to find and remedy the problem. Tom was also very courteous and efficient. The circulating pump was replaced and the spa is working as intended.

This is my second hot tub. You took away the old one and the installation of the new one was faultless. It is nice to deal with a local firm and very helpful and friendly people. I would gladly recommend your firm.

We have enjoyed many evenings and nights relaxing in the spa, enjoying the stars and moon (we live in the foothills) letting the warm water and jets melt away our tensions and sore muscles.

George and Laraine Topakas
Boulder, CO
10/20/2016

"I owned a 15 year old Tiger River Bengal spa that developed leaks a few years back that could never be repaired. I started looking for a new spa this summer. I looked at all of the major brands including a replacement from Tiger River for my current spa. In my research I came across Wind River Spas. What intrigued me was the Wind River spas were built in Colorado and specifically designed for Colorado weather. I filled out the customer inquiry and received some info on specific design features of the Wind River Spas targeted at top performance in Colorado.

I called in to discuss models and talked to Rick. My needs were more for therapeutic and personal use for my wife and myself. Rick recommended the Journey Duo as a medium priced spa that was comparable in size to my Tiger River. He also recommended I visit the showroom to see one in person. I live in Boulder so the Lafayette factory/showroom was nearby.

The visit to the factory sold me on the deal. I am an engineer and former manufacturing manager. I went for a tour and the workmanship, attention to detail and overall design made my decision on the spot.

WRS helped install my spa and hired a crane to remove my old spa and install the new on a roof top deck. The installation crew was excellent and very helpful. It took 90 minutes from arrival of the spa until it was installed, filled and running.

Rick and the people at WRS were extremely helpful and courteous. Everything was on schedule and Rick personally contacted through the process and after the spa was installed to make sure I was completely satisfied.

My spa has lived up to all of my expectations. I would highly recommend WRS to anyone looking for a new spa."

Thanks Rick,

Dave Williams
Boulder, CO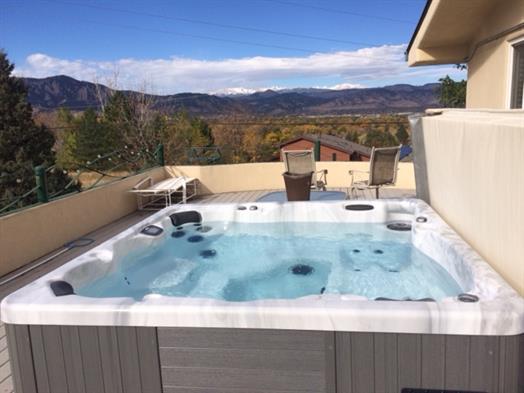 04/02/2018
We did a lot of research prior to deciding on Wind River Spas and all of the glowing reviews we read proved to be accurate. As prior hot tub owners, we were very well aware of a lot of the problems hot tubs owners can run into. We love our new Wind River spa - it is all we had hoped for an more. We are equally impressed with the quality of the product and the people who work for Wind River. All of the folks we dealt with were so helpful, professional, and informative. From our initial visit to the showroom to the delivery of the spa, we could not have asked for a better experience.

Both my husband and I have some pretty significant back problems related to spinal injuries and surgeries. We also are facing general aches and pains from getting older (not that old yet, but we know that this is not going to get better in the future). We have been using our hot tub every day since it arrived and both of us have noticed that we feel better and have been sleeping better.

As prior hot tub owners, we were well aware of some of the major problems hot tub owners face - leaks that can not be repaired, the cost to run many hot tubs, and the difficult task of draining and cleaning some hot tubs. Wind River spas are designed to solve the leak and cleaning issues and are so well insulated that they are much less expensive to operate.

Based on our experiences with our old hot tub, we had given up on having a hot tub. But as we started having more physical problems, and after my physical therapist suggested that using a hot tub would likely help with my recovery and rehab from an additional recent back surgery, we decided to try to find a hot tub company that built a high-quality product that would not have the types of problems we had with our old hot tub. We were sold on Wind River when we discovered that these spas are constructed so that if there is a leak, it can be easily fixed. They are also well built for our Colorado climate and are very well insulated for much lower energy use. We have also been quite impressed with the design - the number of powerful jets and their locations provide for a full body massage, including our necks, which is something our old hot tub did not have.

We have already recommended Wind River Spas to friends who are starting to think about getting a hot tub. I tell them to not waste their time looking at other companies - just head to the Wind River showroom and be prepared to be impressed.

Thanks.

Mary West-Smith

Boulder, CO
08/03/2018


Rick,
Now that our spa deck is back together after removing our old Hurricane Spa and replacing it with a Vail Spa, I wanted to share with you why we came back to Wind River Spas. We purchased our first spa for our current home from you in October of 1998. Yes, we purchased our first spa almost twenty years ago this October and due to both the way it was built and the outstanding service we received from your staff over the years, our investment lasted as long as it did. As a retired civil engineer, my life has always revolved around spreadsheets to organize and evaluate data. The below graph documents the cumulative cost to maintain our spa over the past 20 years - costs shown are related to repairing the spa and not chemicals or other items associated with owning and maintaining a spa. Note that the first service call we made to Wind River Spas was almost eight (8) years after purchasing it. Speaking with your service personnel, I was told that our Hurricane spa outlived its design life by at least a decade! I doubt any other manufacturer of spas can make that claim regarding the overall quality and longevity of their products.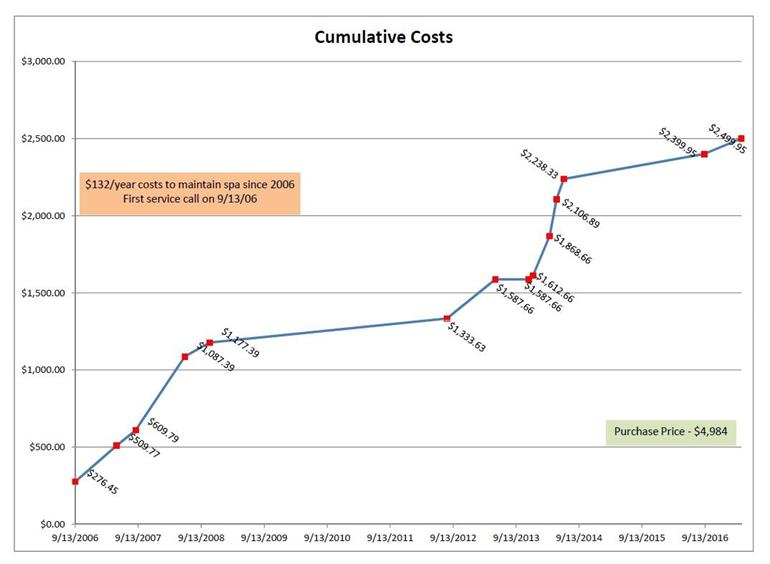 I must tell you that the removal of our old spa and the installation of our Vail spa was flawless and your team of installation specialists were both professional and a delight to have at our home. Once the spa was ready to enter later that day, both my wife and I were so pleased we finally decided to replace our old spa as the features of the new spa are amazing! The spa heated up so quickly and was ready to enjoy several hours after I finished filling it. The below photos give you an idea of both the setting of our spa and our view. We both can't thank you enough for providing our home with a great product and service. Also, your website clearly out shines the two spa manufactures we initially were looking at. The content of your website - videos, instructions and ability to look at various spa colors and jet configurations made Wind River Spas the unambiguous choice. We look forward to another 20 years in our Wind River Spa.

Respectfully,
Howard G
Boulder, CO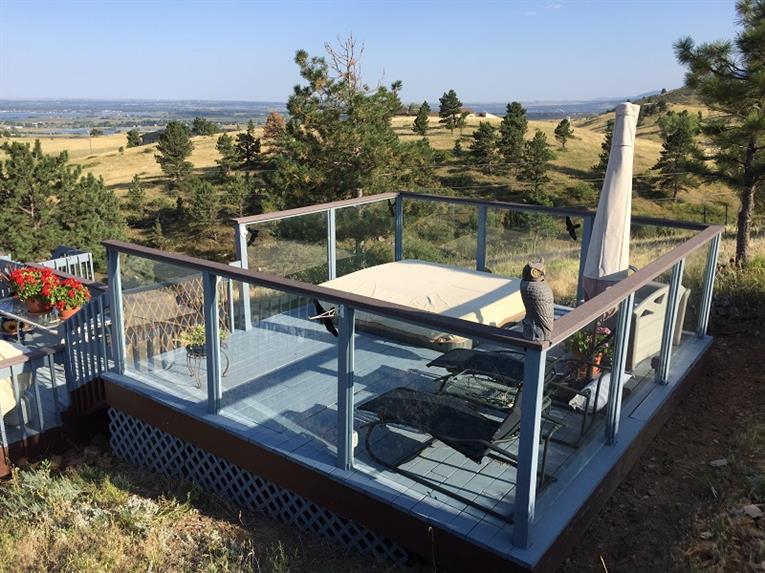 Mar 6, 2019


We bought our spa with Wind River and love it. The jets are strong and there are plenty of them. Wind River's customer service can't be beat. We felt like our business was valued from sale to install to follow up. If you have questions, they are there for you. If you live in Colorado, it's really nice to use a local company who understands our needs. Highly recommend.

Rick & Diana Witherspoon

Boulder, CO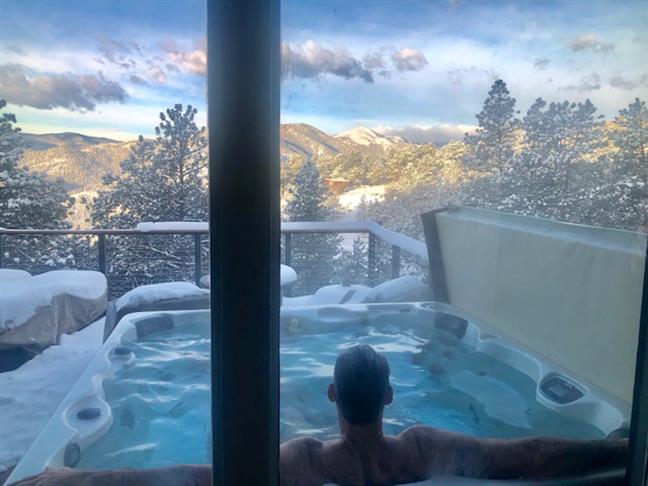 07/07/2020

I would just like to say how very pleased I have been with my Wind River spa! 20yrs ago (4/22/2000) I purchased my one and only Wind River XL 15 on the recemendation of Rick Hallett. Wonderful salesman and very knowlageable. Today (7/7/2020) I am changing the water and filter for the ? time. Only had one problem in all these years. Tonight we will enjoy it again.
I would recomend Wind River and Rick to anyone and everyone.

Richard M.

Boulder, CO
Wind River Spas Testimonials By City

View Yelp Reviews >

View Google Reviews >