We are excited that we chose Wind River and enjoy our fountain of youth every night! Keep doing what you do, it is a wonderful thing!
Jimmy, Beth, Logan and Malia Butterfield
Collbran, CO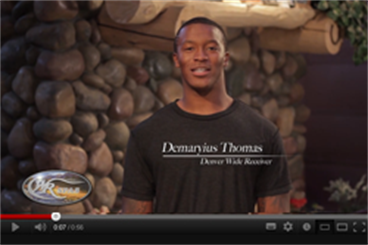 After a long day of hard work do what Demaryius does… relax your muscles and your mind, in a Wind River Spa.

Click the video to hear Demaryius talk about Wind River Spas!