About Us
Wind River Spas is a family owned and operated business that has been manufacturing and selling Colorado's best hot tubs for over 40 years. We focus on combining a superior product with excellent customer service to make your experience with us both memorable and rewarding.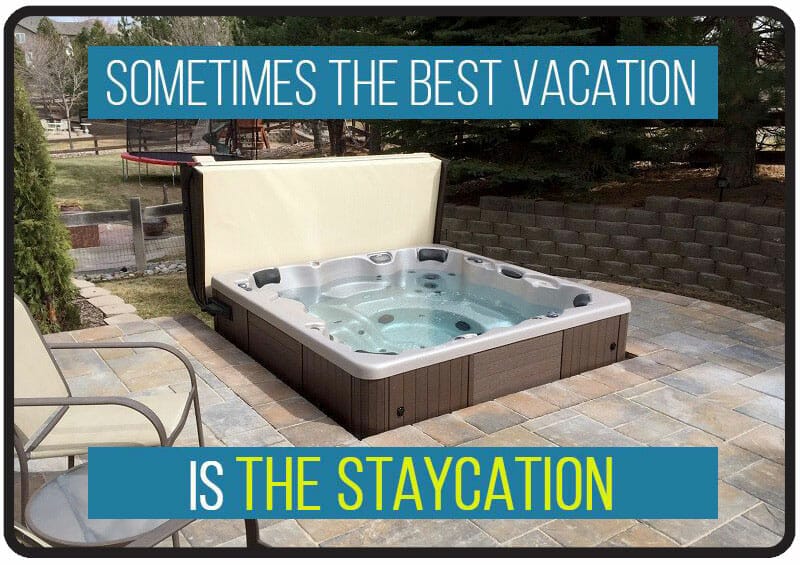 Wind River Spas is a friendly business with a vibrant history. We are the only hot tub manufacturer in Colorado. What began as a small garage-based company has blossomed into a thriving business with two showrooms, a manufacturing facility, and the largest selection of hot tubs under one roof. Our company is built on a passion to exceed our customers' expectations, and to never compromise quality or service while creating a better everyday life for people. 
Our products are made to withstand the harshest of climates. Unlike most hot tubs which are built for temperate sea-level locations, our hot tubs and spas are built for Colorado's varying temperatures, high altitudes, and harsh UV levels. The shells of our spas are unique, with a thick ABS backed acrylic that is crack-proof, and a special coating to prevent hot spots and damage. The units are insulated to optimize serviceability and energy efficiency, and the double layer plastic base keeps Colorado's wildlife from making their home in the hot tub. Finally, we pride ourselves on a chemical-free hot tub experience thanks to our high-quality filtration system. Your family can have a safer and healthier spa experience without the expense of purchasing costly chemicals month after month.
Our hot tub covers are just as innovative and unique as the spas themselves. They are the only cover that can be found that is made with our patented Welded Seam Sealing Process. Traditional zipper or velcro designs can trap moisture, resulting in mold and mildew. Ours prevent moisture from reaching the foam core and are built to withstand snow and changing temperatures. All models include child safety locks and come in several different colors.
About Our Customer Service
Our customer service is what truly sets us apart. Our customers are like family to us and we make customer satisfaction our priority. We offer a Total Satisfaction Plan which includes a money back guarantee, exchange privileges, referral rebates, and more. We have a quick response time and will always be kind, friendly, and helpful. Our staff is trained to make every interaction a positive one that will add to the value of each of our customers' lives.
Contact us today here or 303-789-2227 to find out more, or visit us at our Englewood and Lafayette locations!
Family owned and operated for over 40 years
– We have the largest selection of hot tubs under one roof
– Uniquely Colorado manufactured products that can withstand Colorado's demanding climate
– Enjoy a chemical free environment in our specialty spas and hot tubs
– We offer 37 models, with more in development to meet every customer need Superior customer service and an unparalleled product and installation guarantee