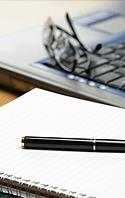 Planning
Careful planning is very important in incorporating a Jacuzzi spa into your home and/or yard. There are many things to consider such as use, environment, privacy and view, as well as accessibility and base requirements. You will want to plan the delivery route and be certain that your installation meets all city and local safety codes and requirements. The following are some hot tub buyers' tips for selecting the right spot for your spa: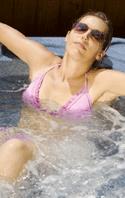 How will you use your hot tub?

• Family and recreational use- be sure to leave plenty of room around it for activity and lawn furniture.
• Relaxation and therapy- you may to create a specific mood around the tub.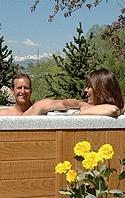 Environment

•
A place to change clothes or a house entry near the hot tub is convenient in cold weather

•
Consider placement of trees, shrubs or patio cover if you need shade from the sun

•
Indoor installations require adequate ventilation. Special paint is available to resist moisture damage on walls and ceiling

•
Plan for drainage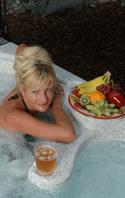 Consider your privacy

•
Think about your surroundings during all seasons. Bare trees in winter won't provide privacy if you live in a cold weather climate.

•
Consider the view of your neighbors. Will you have to 'screen' to block the view of outsiders?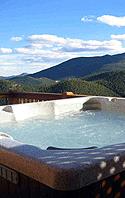 Provide a view with your hot tub
•
Think about the direction you will be facing when sitting in your hot tub.

•
Is there a special landscaped area in your yard that you find enjoyable? Or perhaps there is an area that catches a soothing breeze during the day or a lovely sunset in the evening.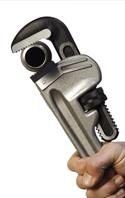 Allow for service access
•
A technician may need to remove the tub's side panels, or access the spa from beneath if you should need service. Position your hot tub so that access to the equipment compartment and side panels will not be blocked.

•
It's always best to design special installations so that the hot tub can still be moved, or lifted from the ground.

•
If you're installing your hot tub with custom decorative trimming, remember to allow for service access
Plan the delivery route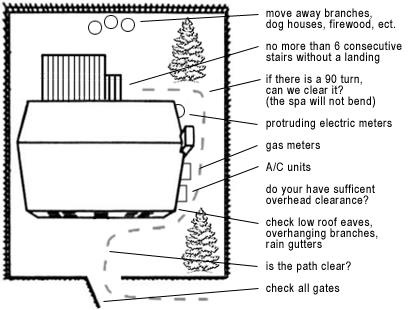 Consider the following when planning your delivery route:

• Check the width of gates, doors and sidewalks to make sure your hot tub will pass through unobstructed. You may have to remove a gate or part of a fence to allow for adequate width clearance.
• If the delivery route will require a 90 degree turn, check the measurements at the turn to ensure the hot tub will fit.
• Are there protruding gas meters, water meters or A/C units which will cause obstructions along the delivery path to your yard?
• Are there low roof eaves, overhanging branches or rain gutters that obstruct overhead clearance?
• Are there more than six (6) consecutive stairs without a landing in your delivery route? If so, you must consult your Wind River Spas dealer prior to delivery to make adequate preparations.
• Move any obstructions such as branches, firewood, doghouses, etc.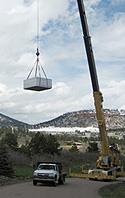 Special Circumstances
A crane is necessary for delivery and installation about 10% of the time. It is used primarily to avoid injury to your hot tub, your property or to delivery personnel.


•
Wind River Spas will assist you with the arrangements if a crane is necessary.

•
The cost of a crane is generally not included in standard delivery service.
Watch Our Video

When it comes to enhancing your enjoyment and your home's value, quality results happen by design! DeckTec's experience, commitment to quality and unique philosophy of outdoor design, can make your leisure addition dreams a reality.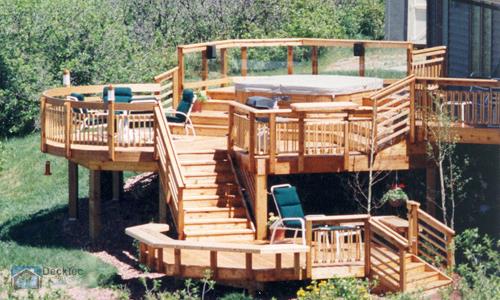 FREE Wind River Spa Home Visit
Our free, no obligation home visit is possibly the most valuable tool you can use in the purchase of one of our quality spas. Contact Wind River Spas by entering your name and email below, and set up a visit with owner, Rick Hallett. He has over a quarter century of spa knowledge and experience to bring to you.

• Get answers to all of your questions. If you have never owned a spa, there are questions that you may not realize need answers.
• If you do have a spa, a home visit is important to evaluate trade value and removal options before taking delivery of your new one.
• Read our list of the top ten questions that address some of the potential issues when purchasing a spa:

1... If I don't have a location picked out for a spa where should it go?
2... What Kind of surface will I need for a spa to sit on?
3... I have a deck, but can it meet the weight barring requirements for a spa or does it need to be re-enforced? If so how can I re-enforce it?
4... What are the electrical requirements and codes for a spa, and is my house currently capable of meeting them?
5... Is the terrain on my property going to allow for a spa delivery, (no gate, rocky, landscaped or sloped yard)?
6... What if the location I've chosen is only accessible through the house, (walk out basement, upper deck or patio)?
7... What modifications to the room would I have to make to put the spa indoors?
8... Does the spa I have now hold any trade value towards a new one?
9... If the location I have is a tight fit will accessories like a cover lifter, or safety rail still work?
10... Is a spa's dimension and access requirements going to work with the landscaping project I'm getting involved in? Also at what point in my project is it recommended I take delivery to most efficiently incorporate the spa?

(Home visits are only available within a 25 mile radius of our Englewood location at 2940 S. Galapago St. Englewood CO. 80110)