Please note; we ship everything via UPS and they will not ship to PO boxes.
There is a $10.00 shipping charge on all orders. This does not include Covers.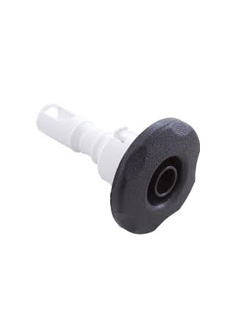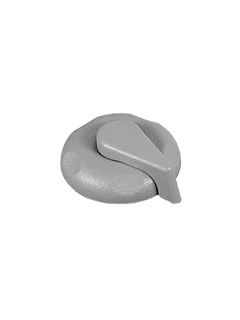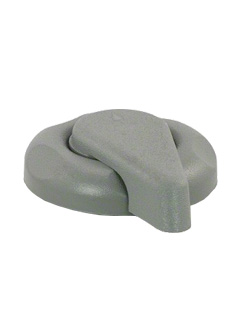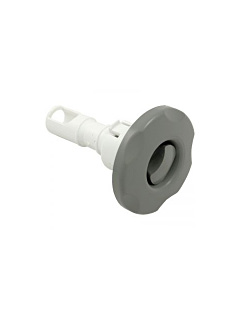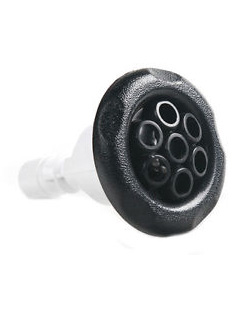 2" ADJUSTABLE CLUSTER STORM DIRECTIONAL - BLACK OR GRAY - $2.94
An extravagant swirl of relaxing and rejuvenating bubbles. With just a touch, you can change this jet from a single directional massage to a rotating pattern. This creates a luxurious, dual-massage action.
1" TOP ACCESS AIR CONTROL - BLACK OR GRAY - $17.47
Our Air Control valve allows you to increase or decrease the velocity of the air flowing through the jets in a Wind River hot tub. Set them low for a low pressure relaxing flow or high for a deep massaging effect.
2" ADJUSTABLE CLUSTER STORM PULSATOR - $4.06

A soothing swirl jet with just enough pressure to get those surface and mid-tissue aches and pains relaxed away.
3-3/8" POLY STORM MASSAGE - $14.37

This jet provides a pulsating feeling to massage your tension away. It's designed to give you the best pressure of any rotating jet available.
2" TOP ACCESS DIVERTER VALVE - BLACK OR GRAY - $25.79

This diverter allows you to divert water to different combinations of jets so you can customize your hydro massage experience.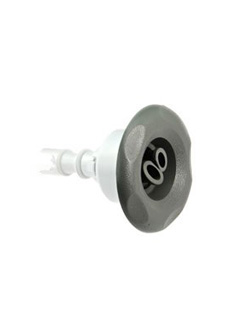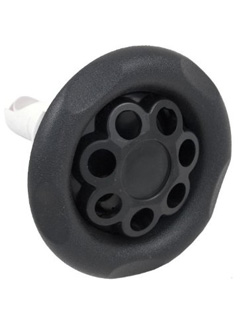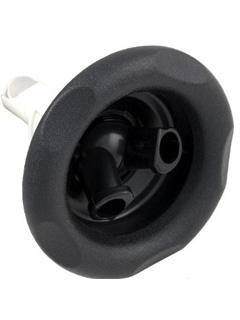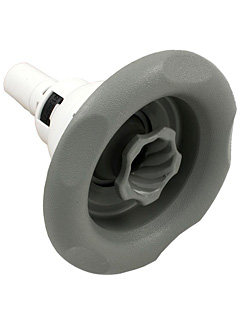 5" POWER STORM TWIRL- BLACK OR GRAY - $12.22

Delivering the maximum volume of water per minute of any jets available today. These jets are placed in the spa to target the body's lower back and feet, two areas where relief of stress and tension is critical.
5" POWER STORM TWIN ROTO- BLACK OR GRAY - $17.47

This adjustable jet provides a rotating or stationary massage stream for large muscle groups. This jet features full volume control and can be set to stream clockwise, counter clockwise or straight ahead.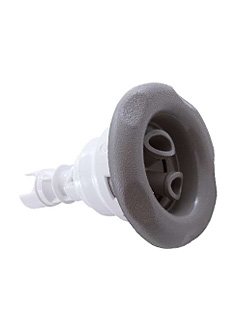 3-3/8" POLY STORM TWIN ROTO - $12.26

Increases calcium hardness level in spa water. Helps prevent corrosion of spa equipment and surfaces.
3" MINI STORM TWIN ROTO - BLACK OR GRAY - $11.14

This jet can be set stationary or to swirl around creating a range of massage from gentle to bold.
5" POWER STORM MASSAGE- BLACK OR GRAY - $19.87

Like it's smaller version, the poly storm massage, this jet is designed for maximum pulsating penetration on a larger area that the poly storm jet.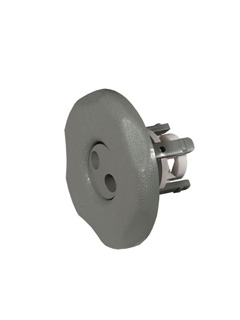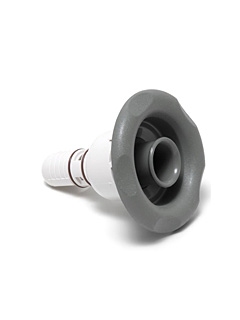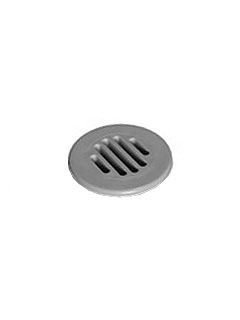 LOW PROFILE SUCTION DRAIN ASSEMBLY -BLACK OR GRAY - $6.05

This drain is designed and placed in the lowest area of the spa allowing the water to drain.
ADJUSTABLE PULSATOR MINI JET- BLACK OR GRAY - $9.95

This jet is designed to spin and pulsate, intensifying your deep tissue massage and relieving your muscles of the stress of the day.
ADJUSTABLE WHIRLPOOL- BLACK OR GRAY - $22.50

Sports teams have long appreciated the value of this deep tissue massage jet. Whirlpool jets offer directional water streams to vigorously massage large muscles.